The company derives its strength from strong orientation towards quality management practice in the plant. Standardized practice is implemented to deliver quality product to our customers. The company has designed calibrated standard for quality assurance. Besides SDC has good experience in handling customized orders. The flexible manufacturing system employed enables us accommodate even the most demanding customers.
These make us different and unique in China Stone distribution.
Safe Packing with Clear Document
Strong crates are used and designed so that they can be lifted all sideways. Also clear packing list are provided so that customer can easily traced a portion of goods to unload whenever necessary.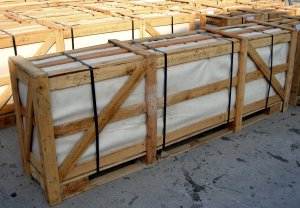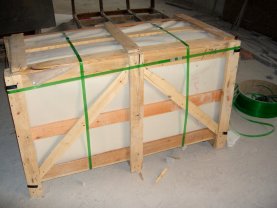 Safety Precaution in Container Loading
Experience tells us that no matter how beautiful the goods are manufactured, they have to arrive destination in good condition; otherwise everything is meaningless as nobody wants to receive garbage or damaged goods. In view of that we pay special attention on loading into container and more important is to fix them inside so that the crates cannot move around during rough voyage. In addition, we would also consider loading goods in such a way that they can be unloaded comfortably upon arrival.
Added Service
Aside from manufacturing, we also provide extra service on request such as putting on protective-coating onto granite marble, nesting for marble slabs, embedding steel rod along bowl cut out to strengthen the piece. In some occasions, we may source the right china bowl or stainless steel sinks and go with shipment on request.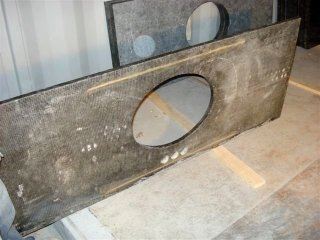 Management Committed in Quality
We believe good management is crucial in quality control, so we hire permanent experienced managers to look after each workshops to ensure all processes are maintained under proper order and close coordination enable us a smooth production.
Safe Guard Drawing Integrity
In receiving PO and drawings, we would review all the dimensions, edging requirement, cut outs/splash if any, quantity and other specs. We would clear all the misleading information, missing dimensions and other ambiguities and in turn we would release accurate and precise drawings and bill of materials to our workers for downstream process. In doing this, we avoid mistakes before hand.
Two tier quality control.
Each section head is looking after for his team's quality and they report to the factory management. An independent QC team would check the goods on behalf of every customer on project basis. In some ad hoc cases where quality fails into grey area, they would discuss with both customer and factory to explore the best solution where both parties interest are met.


Stringent Control in Material Selection
Stone specialist for stone selection
- color consistency for whole project
- good quality (avoid patches and cracks, impurity, black spots)
- right sizes of block
- Uniform Thickness of slabs within tolerance
- Flatness of slabs


Skilful Workmanship
We use skilful workers to make sure quality is ensured in every process.


Update Equipment and Machinery
New updated machineries are acquired so that we may use technology to uplift quality standard and efficiency. e.g. in the case that we are buying some slabs in the market place because of small orders, we have to make sure that the slabs are flat and even in thickness, we acquire automatic machine to grind, polish and gauge for that purpose, so we can guarantee L-shaped kitchen countertops can fit nicely together upon assembly.


As a conclusion, SDC Stone Plus Limited has strong orientation towards quality management, procedures and human factors. Standardized procedures are employed to deliver quality consistency. Furthermore, SDC Stone Plus has sound experience in handling customized orders. The most important issue is we pay a lot of attention not only on manufacturing but also human factors. It is this interactive manufacturing system enables us to work happily with our customers.
SDC Stone Plus Ltd.
email: market@sdcstone.com
Unit 1905, Nan Fung Centre,
264 - 298 Castle Peak Road,
Tsuen Wan, NT, Hong Kong
Tel : (852) 2529 3610, Fax : (852) 3011 5199